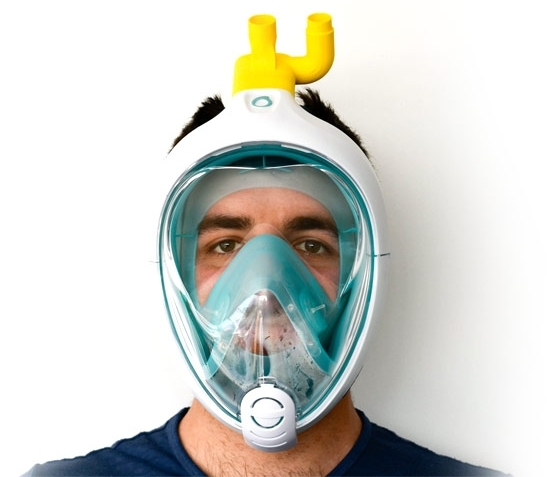 The Rise of 3D Printing During Covid-19 Pandemic
When Covid-19 pandemic hit the world, many started to realise the significance of 3D printing in helping to save lives. During the virus outbreak, global supply chains of different industries were disrupted, in particular the medical industry. This was due to the increasing number of patients who depended on medical devices to survive longer while fighting the virus. Given the creativity and flexibility of 3D printing, the technology clearly brings many medical advantages in the fight against the pandemic and beyond.
3D printing enables mass customisation of items like face masks, nasopharyngeal swabs, ventilators and testing devices to be personalised to a patient's needs. 3D printed masks can be made to fit individual facial features by using 3D scanning (also known as reverse engineering). A great example of 3D printing being adapted to effective medical supplies is a 3D mask connector designed by Italian engineering company, Isinnova. Called the 'Charlotte Valve', this connector was specifically designed to fit and connect Decathlon's Easybreath snorkelling masks to CPAP machines.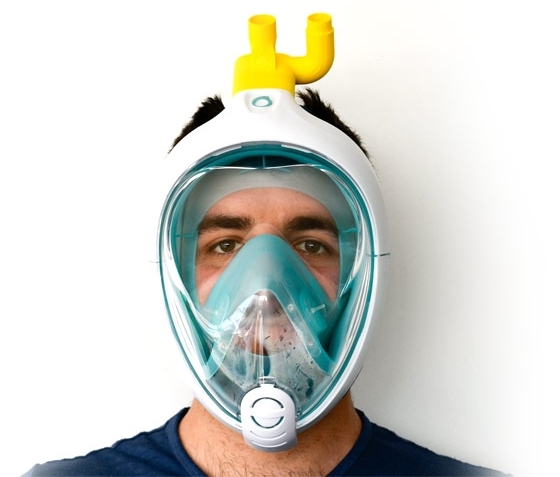 Charlotte valve (Source: Isinnove Italy)
The key reason 3D printing technology shone during the Covid-19 pandemic was its efficiency in production. The disruption of supply chains during the pandemic caused major shortages of medical devices in hospitals. One case happened in a Northern Italy hospital that needed a replacement valve for a reanimation device but there was no supply. A company brought in a 3D printer directly to the hospital, redesigned and produced the missing piece, in just a matter of a few hours.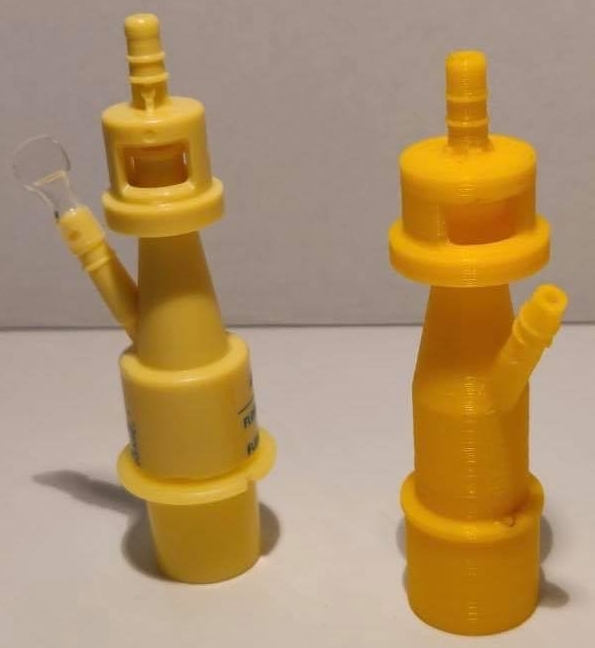 The original valve (on the left) and its 3D printed twin. (Source: 3D Printing Media)
Researchers have also developed a 3D-printed vaccine for Covid-19 using microneedles with complex geometries that are not possible to make through other fabrication techniques. This technology formulates vaccines in a solid state instead of the common use of liquid, thus possibly eradicating the need for cold supply chain.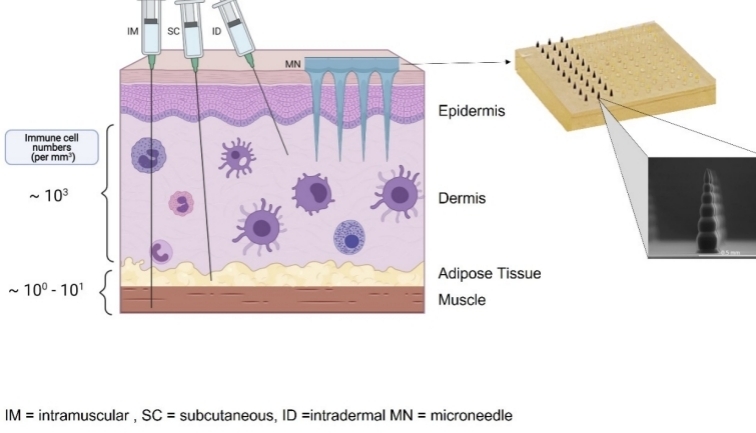 3D
p
rinted
v
accine
pa
tch
(Source:
med.stanford.edu
)
FDA has also started to realise the interest of stakeholders towards designing and producing 3D printed devices during the Covid-19 public health emergency. FDA has filed a report to share information regarding the use of 3D printing in personal protective equipment (PPE) and other medical device parts. The working partnership of FDA with the NIH, VA, and America Makes supports 3D printing and other non-traditional manufacturing approaches, giving manufacturers clinical assessment to ensure its consistency with FDA's public-health mission.
The recognition of 3D printing has risen globally due to the increasing demand and needs. The technology has proven its significance, from solving logistical challenges to overcoming critical shortages on medical devices and efficiently serving the needs. Visit Gaia Pebbles website at https://gaiapebbles.com.my/ to learn more about how 3D printing can benefit your business!